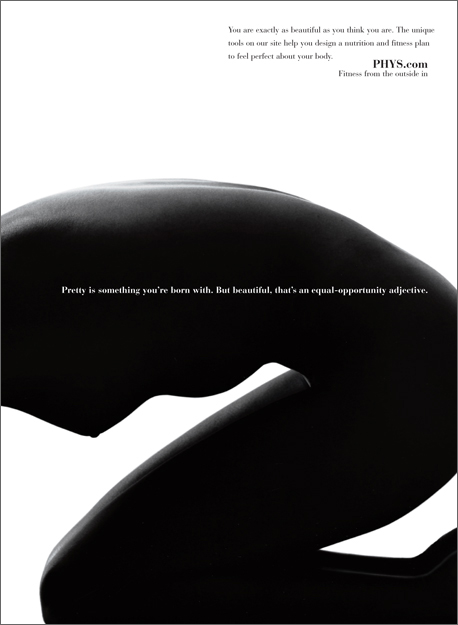 Headline: Pretty is something you're born with. But beautiful, that's an equal-opportnity adjective.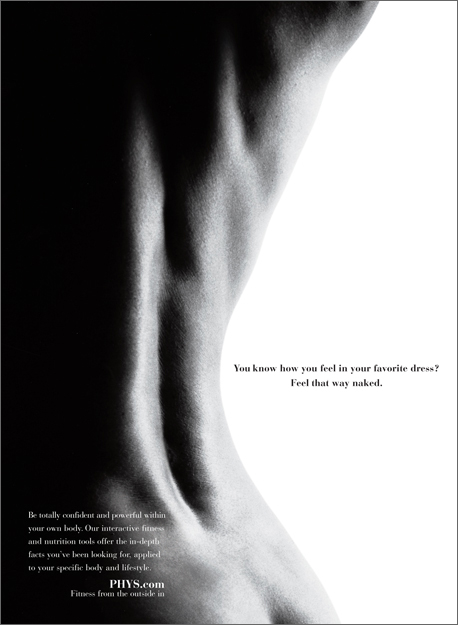 Headline: You know how you feel in your favorite dress? Feel that way naked.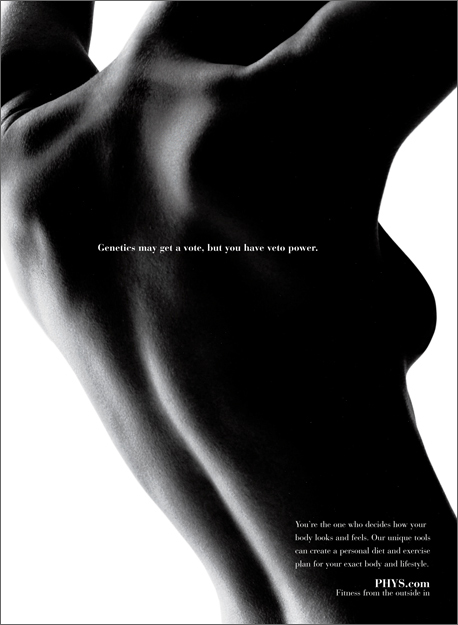 Headline: Genetics may get a vote, but you have veto power.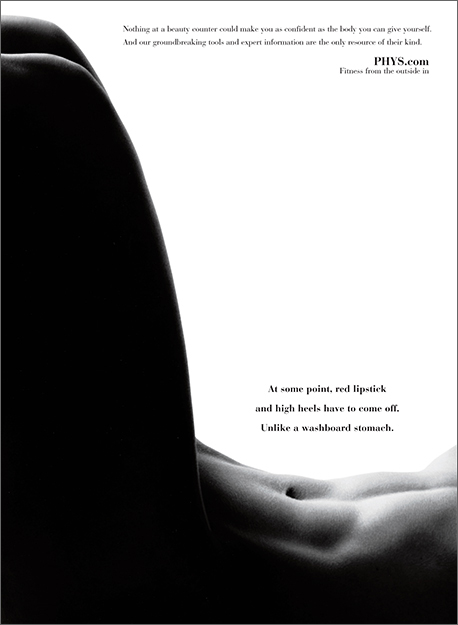 Headline: At some point, red lipstick and high heels have to come off. Unlike a washboard stomach.
---